Who are Compex?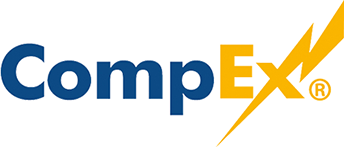 CompEx are dedicated to ensuring safety and competency in explosive atmospheres across the globe. Their mission revolves around providing internationally recognized training, validation, and certification for personnel working in hazardous environments. As a testament to our commitment, we are proud to partner with Global Ex Solutions, a certified training provider specializing in CompEx EX01-04 courses. 
Why CompEx? 
Our journey began with a vision to serve the oil and gas industry, offering a solution to a pressing need for credible assurance of skills and competency in electrical and mechanical technicians and engineers operating in hazardous areas. Here's what sets CompEx apart: 
1. International Reach:  Our influence stretches far and wide, offering professional training and certification worldwide. Our reach ensures that individuals working in explosive atmospheres have access to the highest standards of competency validation. 
2. Industry-Recognized Courses:
 CompEx EX01-04 courses are designed to equip professionals with the knowledge and skills needed to excel in hazardous environments. Whether you are a seasoned expert or new to the field, our courses are designed to meet your specific needs. 
3. Safety First:
 In explosive atmospheres, safety is paramount. CompEx places safety at the forefront of our training programs. We believe that well-trained personnel are essential to minimizing risks and ensuring the well-being of all individuals working in these challenging conditions. 
4. Credibility and Assurance:
 Our certification is widely recognized and respected in the industry. When you see the CompEx certification, you can trust that the individual has undergone rigorous training and has the competence to work safely in explosive atmospheres. 
Join Us on the Path to Hazardous Area Competency 
Our dedication to safety and competency in explosive atmospheres knows no bounds. Explore our courses, connect with our certified training providers like Global Ex Solutions, and take the first step towards a safer, more competent future in hazardous areas. Learn more about Global Ex Solutions  
At CompEx, we make the world's most challenging environments safer, one certification at a time. If you would like further information on what CompEx offers please visit their website; Homepage – CompEx (compexcertification.com)